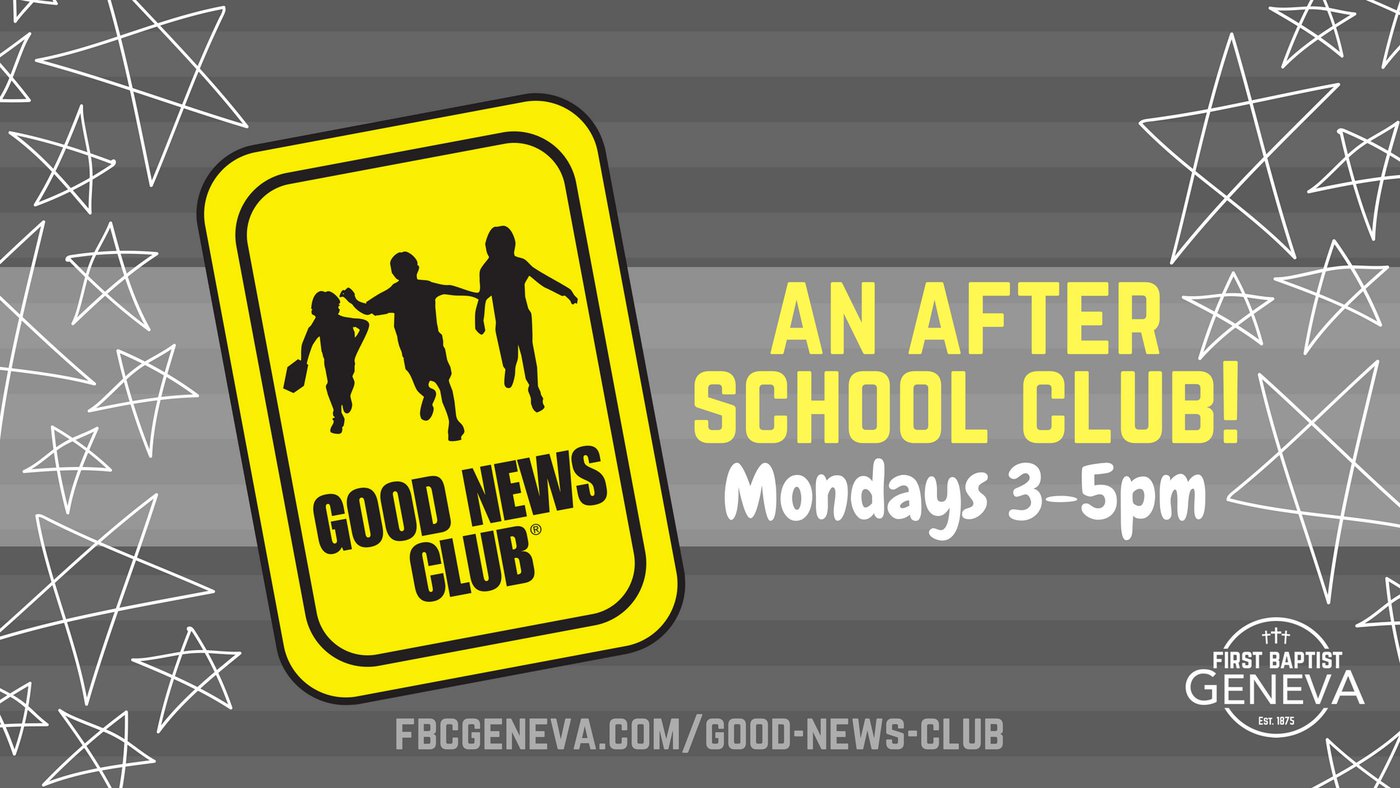 When?
Monday afternoons during the school year from 3:00-5:00pm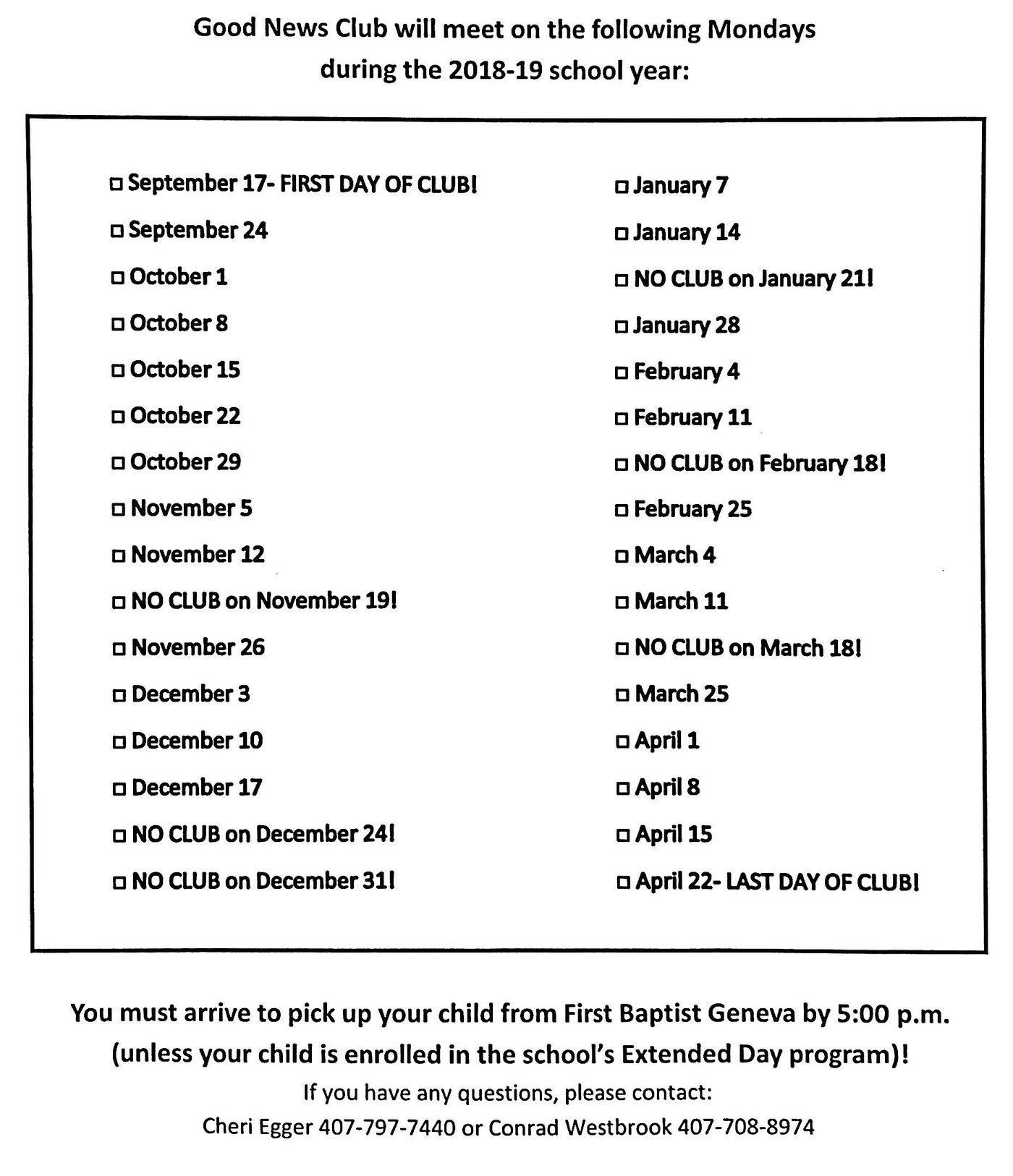 Who?
All children, grades VPK - 5th grade, regardless of religious background. Parents are welcome to attend with their children.
What is Good News Club?
Good News Club is an exciting, FREE, fun-filled after school program. It takes place after school during the school year, once a week for 2 hours .
Club time includes
•Dynamic Bible Lessons
•Creative Learning Activities
•Inspiring Missionary Stories
•Meaningful Songs
•Life-Changing Scripture
Your child will learn
•Biblical Principles
•Moral Values
•Character Qualities
•Respect for Authority
Who teaches the club?
Specially trained Christians concerned for the well-being of your child. All club workers are screened as required by Child Evangelism Fellowship's (CEF) child protection policy to ensure your child's safety.
Sign up today!
Signing up for Good News Club is easy! The club is open for more members every single week, so it's never too late to join in the fun!
There are two different registration forms. Please read the following to determine which one best suits your situation.
Option #1 Extended Day: If your child is registered for Geneva Elementary Extended Day and you wish for your child to be returned to Extended Day for pick up from that program at Geneva Elementary, please click on the "EXTENDED DAY PICK UP" button below to fill out the registration form specific to Extended Day students. On the form, you're acknowledging the following: "I understand that my child will be returned to the Geneva Elementary School Extended day program by way of the crossing guard no later than 5:20pm"
Option #2 Pick Up from Church at 5pm: If your child will be picked up directly from the First Baptist Geneva Fellowship Hall after club closing (5pm), please click on the "CHURCH PICK UP" button below to fill out the registration form specifying this arrangement. You also have an option on this form for the child to walk home.
*If you don't have access to a printer, please use the form below to request a printed version or call the church office at (407)349-5411
PLEASE RETURN COMPLETED REGISTRATION FORMS TO GENEVA ELEMENTARy or directly to fbg if your child does not attend geneva elementary
Have any questions? Need more information? Drop us a note below! We look forward to hearing from you!