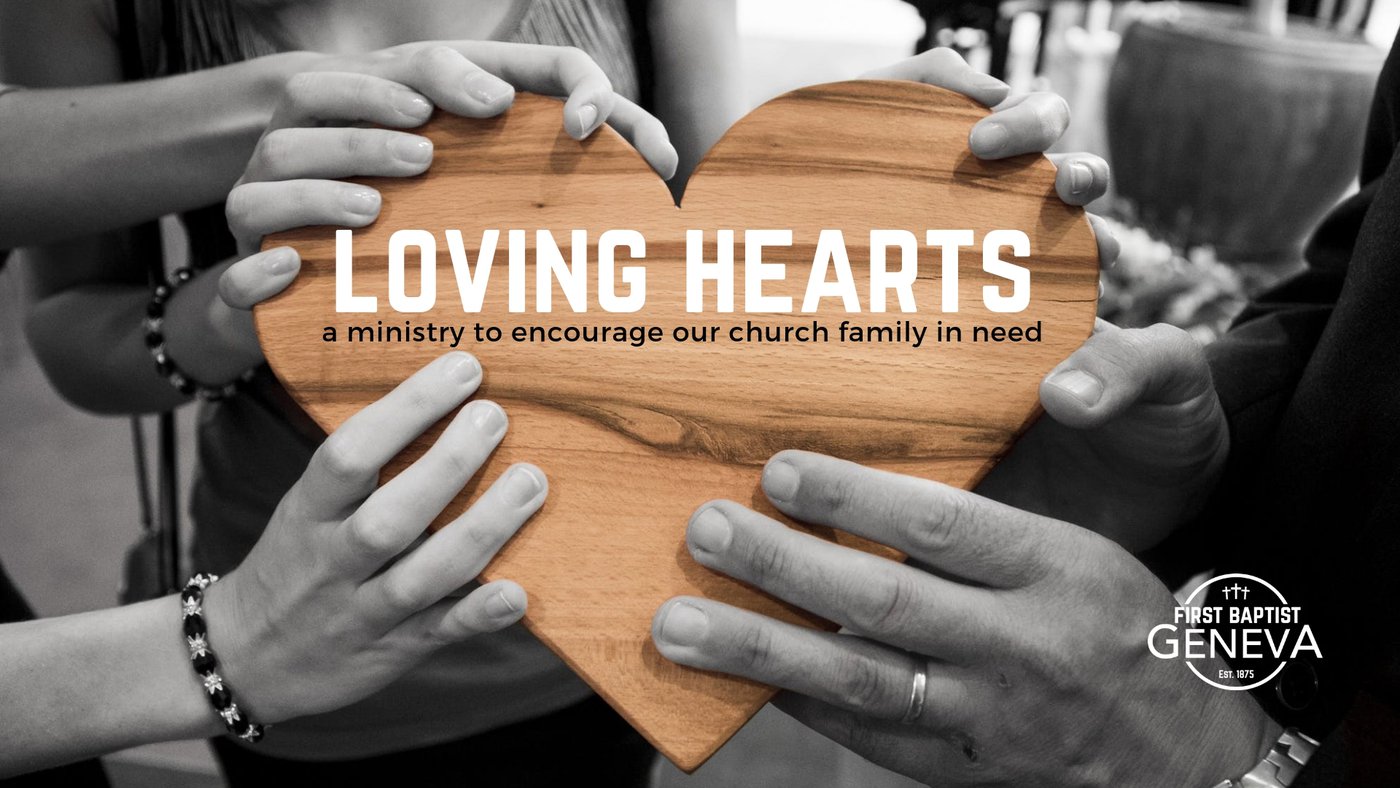 An opportunity to serve
Loving Hearts Ministry serves those members of our church body who are in need of encouragement or support through times such as...
•surgery
•health issues
•a funeral
•being homebound
•bringing home a new baby
Going through difficult or stressful times can bring feelings of discouragement and loneliness. God has called us to love one another. What greater way to show love than to personally reach out with a card, note, visit, meal or personalized small gift to bring light and love to a dark time.
Loving Hearts Ministry functions as a facilitator of encouragement and organizing a little something extra.
Homebound
A special note about our homebound church family:
Due to physical limitations, these people are unable to attend church services regularly or unable to leave home at all. They often rely on caregivers who provide for their basic needs—but sometimes that just isn't enough. Without regular social contact, they begin to feel isolated and lonely. These dear men and women present a great opportunity for ministry. If you're wondering what that looks like, it can be as simple as sending a note or making a call. Fellowship is particularly sweet for these folks who often spend much of their time alone.
It is a great privilege to come alongside and encourage our homebound members. Please prayerfully consider taking this opportunity to serve.
A personalized gift
Loving Hearts Ministry focuses on preparing and delivering customized gifts.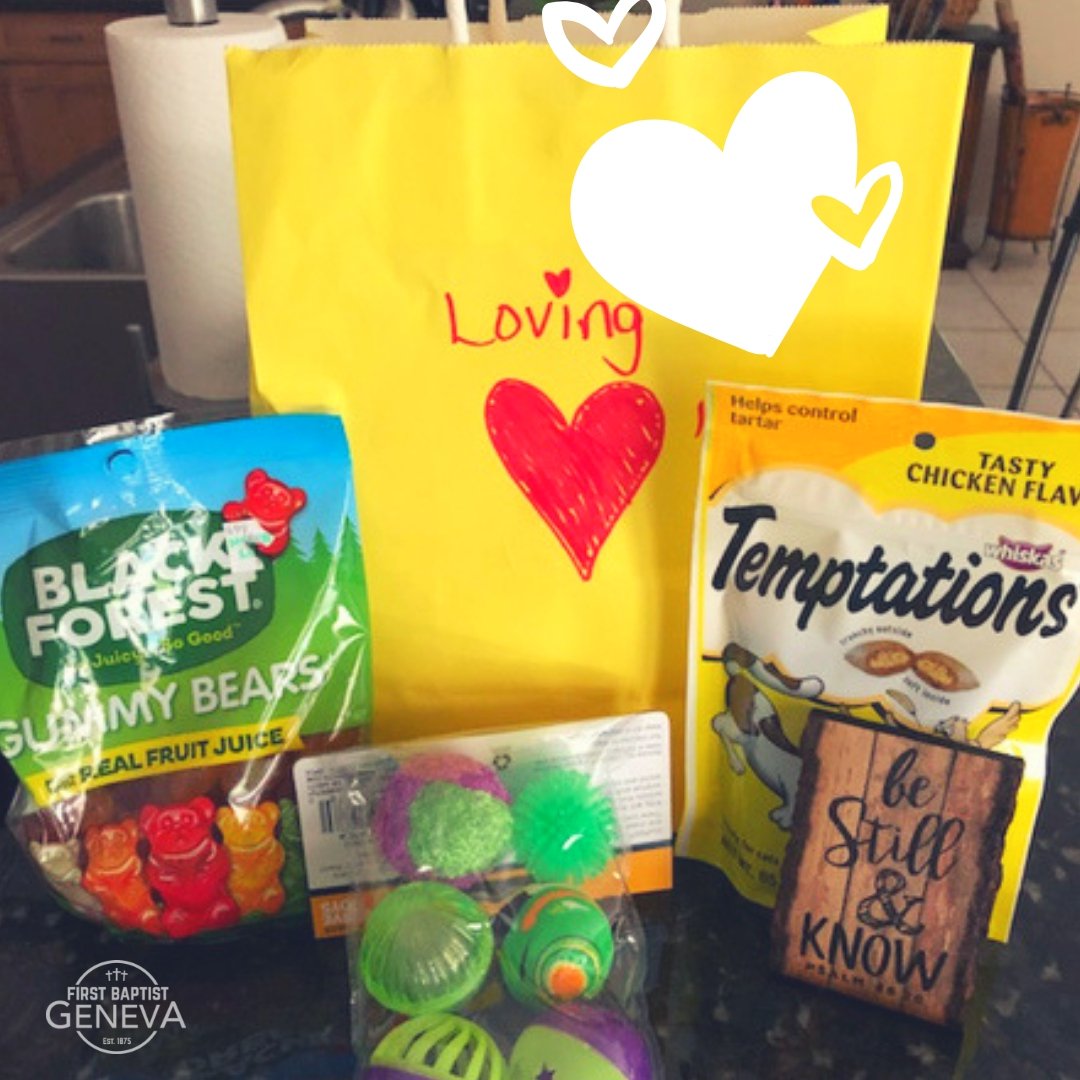 Your Contact
Meet the ministry lead of Loving Hearts, Kim Dunn. You may choose to email Kim directly at lovingheartsfbg@gmail.com or simply fill out the form below that will be sent directly to her.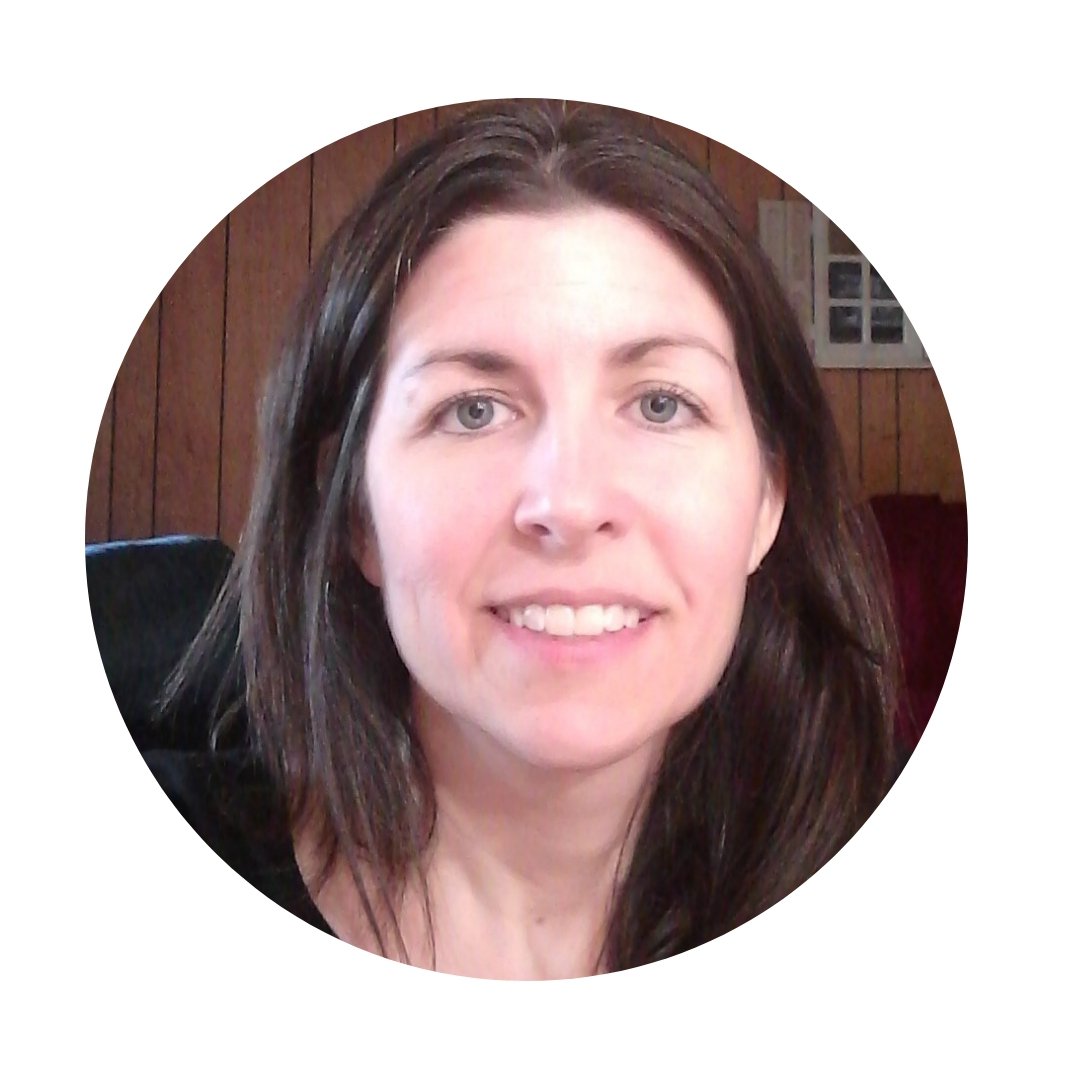 Know someone in need?
The following is a survey that helps us better get to know our church family who are in need. Should you know of someone in our church who would benefit from this ministry, please use the form below to relay that information to our ministry lead, Kim Dunn.
There's a little questionnaire that you may or may not like to complete about a person in need. Please don't let that keep you from reaching out. It's certainly not a requirement to submit the form. Skip as many questions as you need. Feel free to give as many details as you like in the questions & comments section at the bottom of the form.
"...Love one another. As I have loved you..." John 13:34