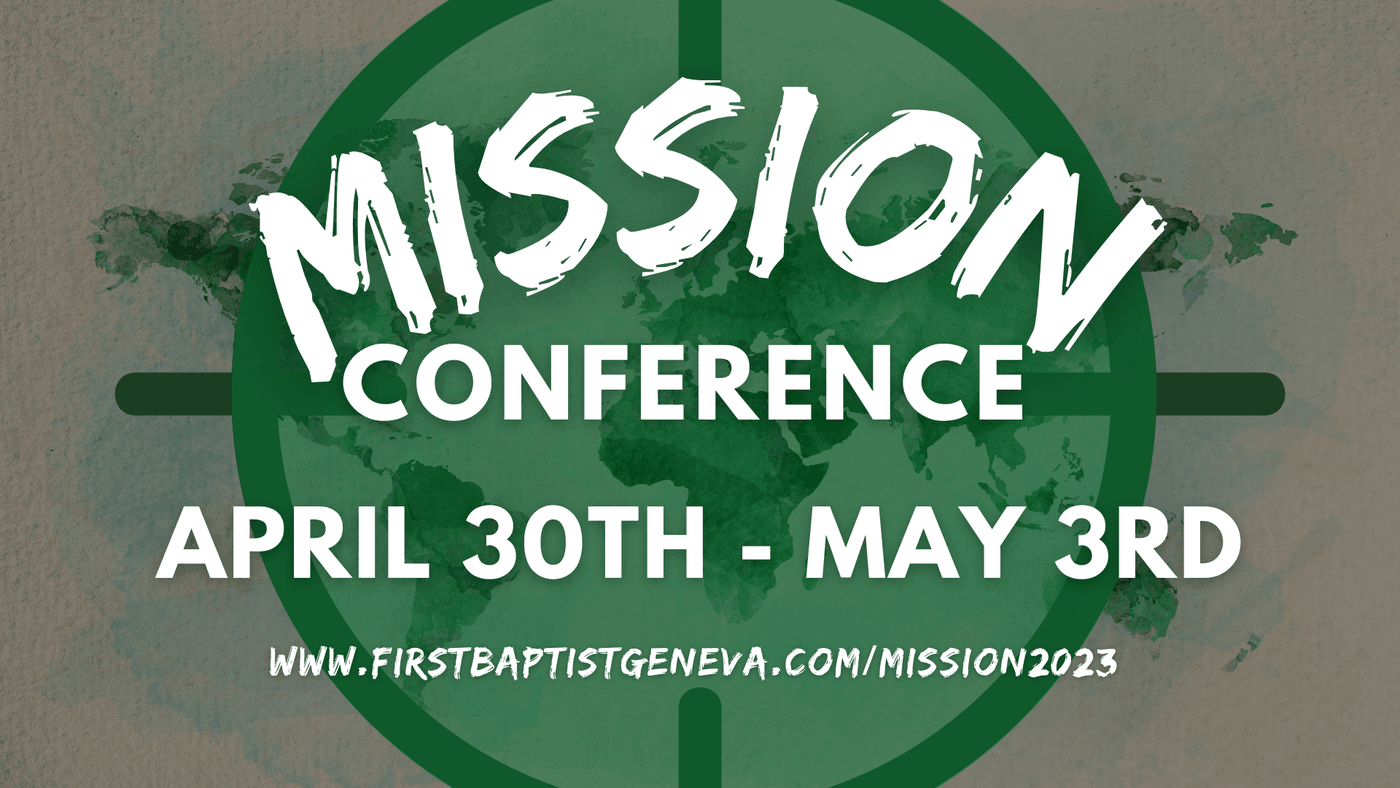 Mission Conference 2023
"And he said to them, "Go into all the world and proclaim the gospel to the whole creation." - Mark 16:15
Conference Schedule
Sunday, April 30th - 10:15 AM and 6:00 PM - Glenn Rogers
Mission: TBD
Monday, May 1 - 7:00 PM - Nico Sotri
Mission: TBD
Tuesday, May 2 - 7:00 PM - John Reynolds
Mission: TBD
Wednesday, May 3 - 7:00 PM - John Reynolds
Mission: TBD
*Nursery provided each night for newborns - 2 years old!
Taste of the Nations
Wednesday night meal - TBD
We are asking you to bring a special dish representing another country or culture.
If you can't bring a dish from another land or culture, please still consider bringing a dish from this land and culture.
Opportunities to Give
Each evening of the conference we will receive a love offering to bless our guest missionaries, missions, and speakers.
At the end of the conference, we will provide you with the opportunity to make a Faith Promise commitment to give to our Mission Budget which will be used to support missionaries and ministries involved in the Great Commission.