Summer Camp 2022
Where: Teen Extreme (Pensacola Christian College - Pensacola, FL)
When: June 20th-24th (Spots are almost all full!! Last week to sign up is Jan 17th-23rd). Everyone will go on a waiting list at this point, but we are hopeful they will be able to attend!)
Who: Campers must be between the ages of 12 and 18 and be entering into or have just completed grades 7–12.
We have the expectation that all students who desire to attend camp must also attend FBCG Student Ministries Wednesday Services a minimum of twice a month before camp.
Cost: $45 - Visit here to register and pay the Registration Fee online. Create an account and link your registration to First Baptist Geneva (SEE BELOW FOR EXAMPLE)! Please note registration may fill up before the February 1st deadline. Register early to guarantee availability!
(This cost has been greatly reduced thanks to generous donations from our church family! Each camper will pay their registration fee, the church will pay the remaining balance)
Activities: Visit here NOTE: Some of these activities have an additional cost!
Details: Leave First Baptist 5:00 am on June 20th - Arrive Home 7:00 pm June 24th
Teen Extreme Website (Click Here)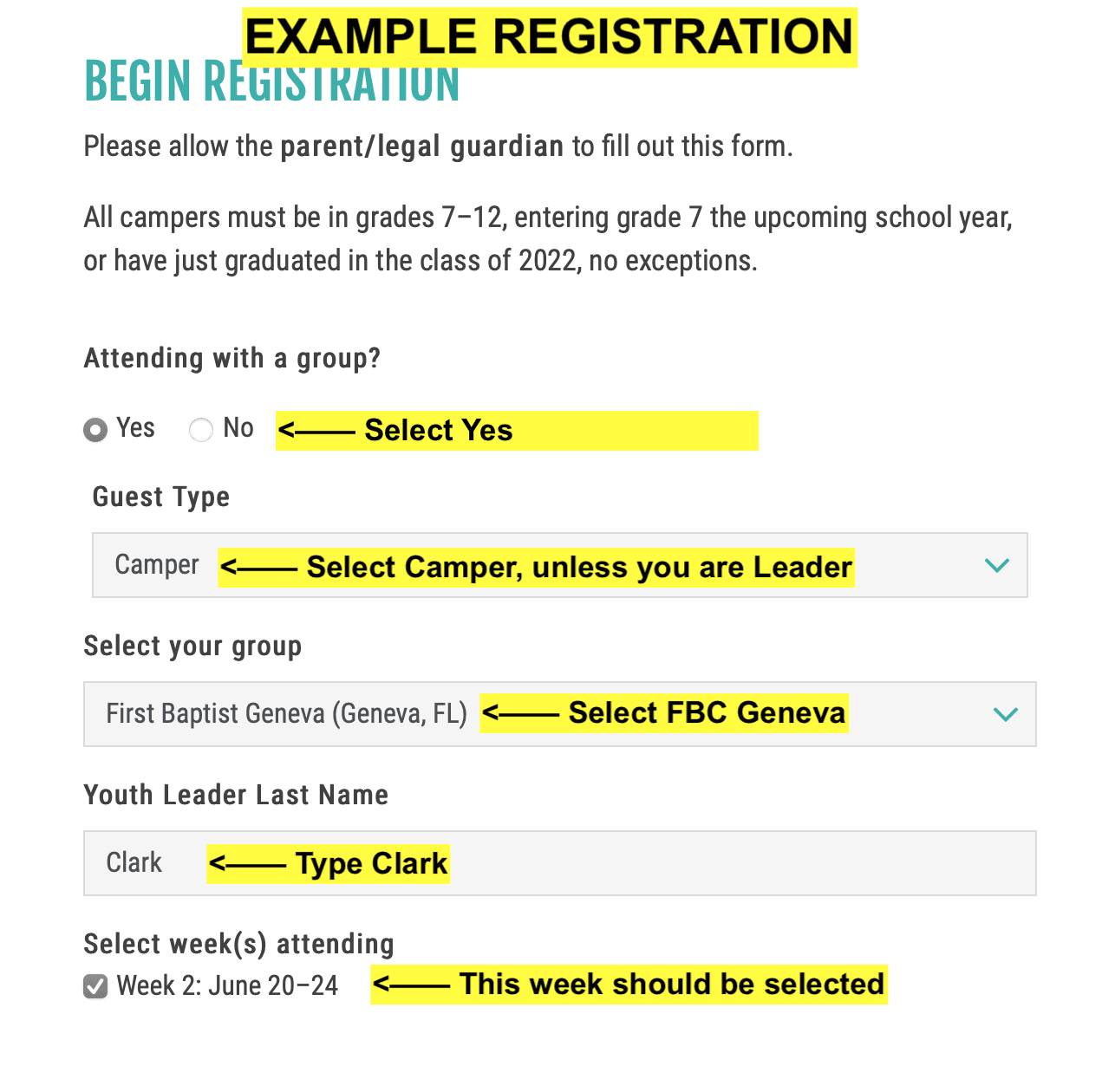 After Completing Registration from Teen Extreme Please Complete Our Registration Form Below