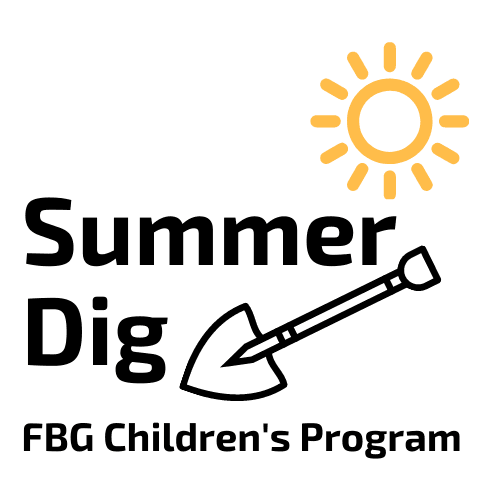 Summer Dig
Children Pre-K to 5th Grade
Wednesday Nights this Summer!
Starting June 2nd
Family Dinner is at 5:45 PM then Children join us in the Sanctuary building at 6:30 PM to kick off our night.
Our Summer Dig program includes foundational Biblical teaching from Answers in Genesis. Children will enjoy digging into rich content, memorizing scripture, and learning how to apply the Bible to their daily lives during Bible study time and outside activities. Our goal this Summer is to bring the Bible to life in children's lives!