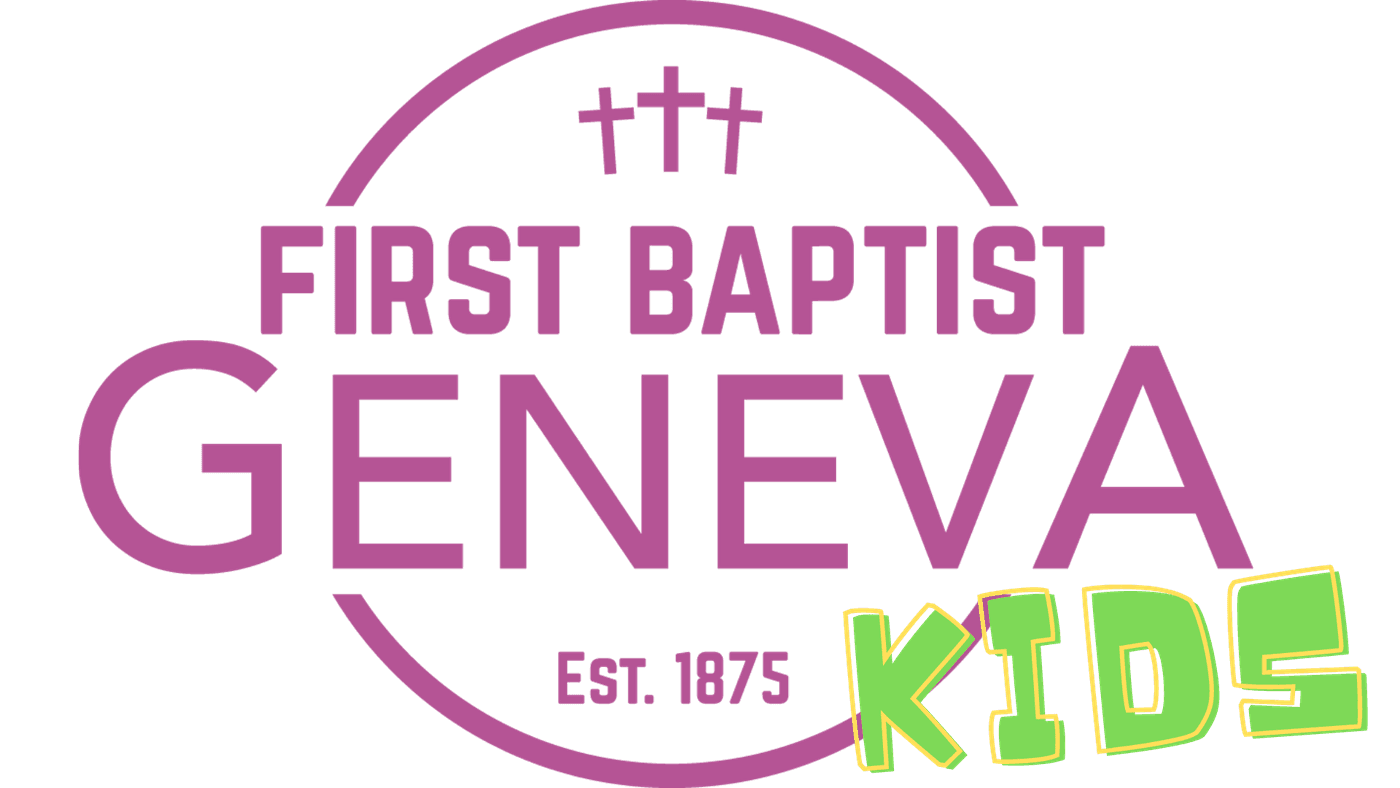 At First Baptist Geneva our kids (infant through 5th grade) experience a safe, age-appropriate environments where they learn about Jesus in a creative and relevant way.
We would love to see you and your family visit FBG Kids.
Your first visit
Here's what to expect when visiting FBG Kids for the first time:
First, meet a member of our Welcome Team at the Welcome Center located just inside the front doors to the Sanctuary or just meet a greeter in the parking lot for assistance. You and your family will be escorted to our child(ren)'s classrooms for check-in and to meet your child's teachers.
Infant through kindergarten: Upon checking in for the first time, we will ask for the following personal information (NOTE: We value your privacy and will not share this information with anyone):
Parent/guardian name(s)
Child's name
Child's birth date
Home address
Phone number
Any special instructions (allergies, special needs) for your children
How check-in works for infant through kindergarten
Before Service: Check-in your child(ren) at the table just outside the children's classrooms. Our teachers will ensure we have the needed information for your family.
After Service: After the service is complete, you will return to your children's area with your pager to pick up your child. Children will only be released to parents or guardians listed on their registration form.
Mid-Week Activities
Got questions?
If you have any further questions concerning our FBG Kids experience or visiting First Baptist Geneva with children, simply click the button below and get in touch with us!