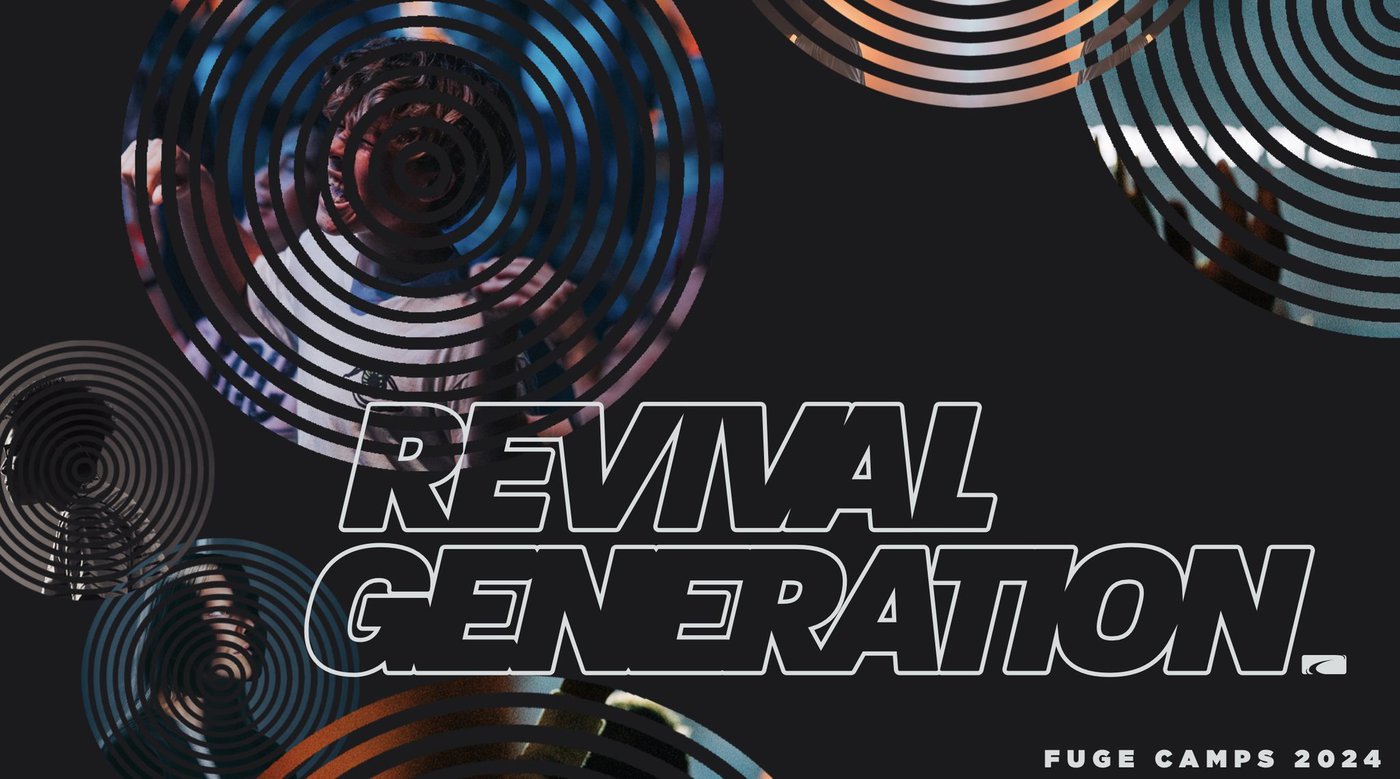 Summer Camp 2024
Where: Fuge Camps (Southeastern University - Lakeland, FL) - We intentionally selected this camp location that is closer to our home! We hope this helps parents with younger students feel more comfortable about sending your students to camp!
Theme: Revival Generation
Many times throughout history, we have seen the people of God rise up and turn back to Him with passion and fervor for their faith in times of great revival. What is revival? It isn't goosebumps or an emotional high. Revival is the spiritual awakening of God's people to their true nature and purpose. Revival is mainly for God's people, but those who do not know Christ also benefit because Christians actually get serious about their faith. Has the time come for another great revival? Will your generation lead the way?
Join us for FUGE Camps 2024 as we look at four stories in the Bible of great change and revival that resulted in generational impact and be challenged to make a difference for generations to come.
When: July 8th-12th 2024 (The last day to sign-up is February 1st)
Who: FUGE Camps are for students having completed 6th grade through 12th grade. We have the expectation that all students who desire to attend camp must also attend FBCG Student Ministries Wednesday Services a minimum of twice a month before camp.
Cost: $250 ($75 Deposit is due at Registration - Balance of $175 is due by April 23rd). NOTE: If this cost prevents your students from attending camp please let Pastor Aaron know and we will try every way possible to make accommodations.
Camp Details: Click Here
Camp Schedule: Click Here
Frequently Asked Questions: Click Here
Dress Code: Click Here
Details: Leave First Baptist at 11:00AM (Carpool) on July 8th - Arrive Home 1:30pm on July 12th
Parent Pack: (Coming Soon)
REGISTRATION